What Is A Pengo-Style Auger?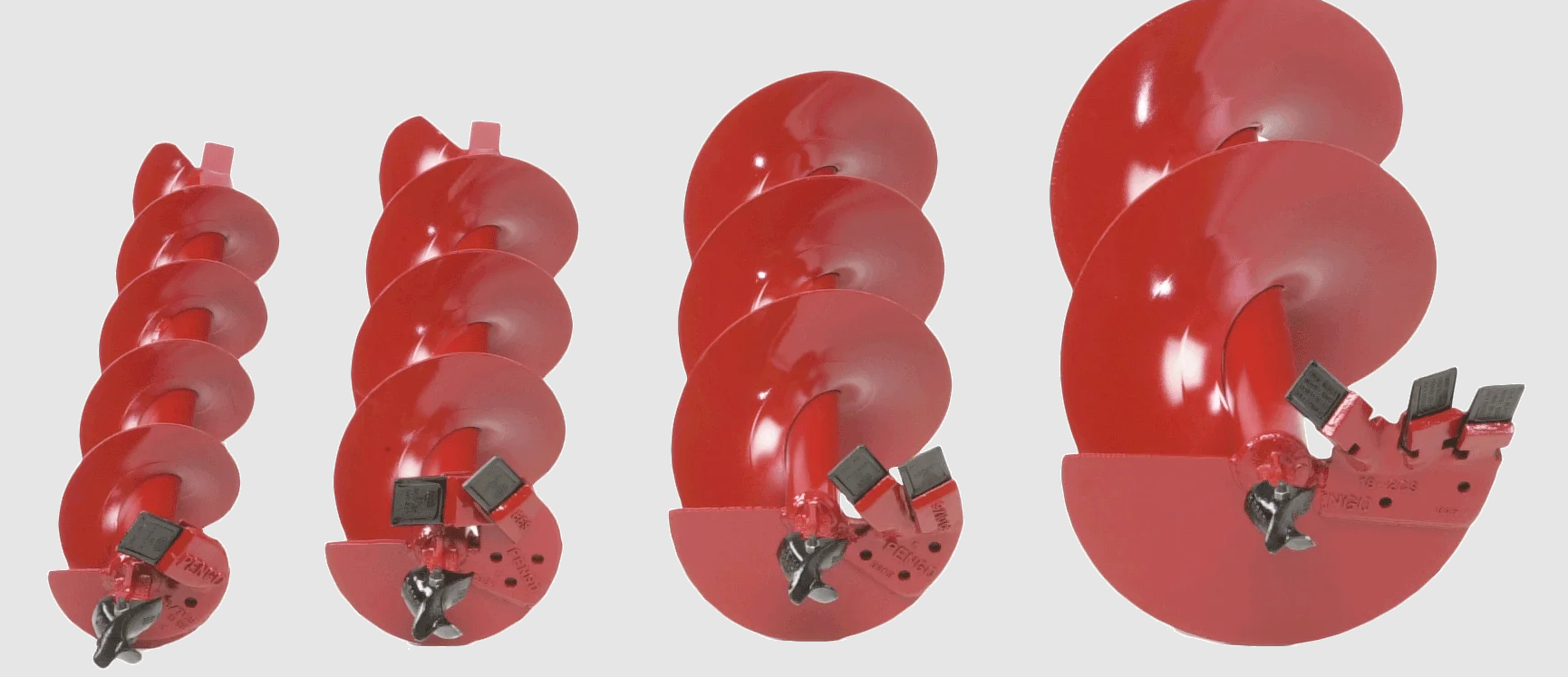 If you are new to using a hydraulic or mechanical earth drill, you may wonder what type of auger is best for your drilling purposes.
Remember, an auger is a spiral tool used to dig holes using an earth drill. While augers always feature the signature spiral design, there are standard, carbide, and pengo augers. The auger lifts the soil away from a hole, offering an easy way to place fence posts in the ground.
The Standard Auger From Little Beaver
This standard auger is best for sand, soft soil, clay, and frozen ground projects. However, depending on what soil you are digging through, you may need to change the tips or blades. If you want something that works better with more challenging ground conditions, you may need to pick a carbide or pengo auger.
The Carbide Auger From Little Beaver
This auger is great when digging hard clay, frozen ground, or hard-pan soil. The carbide auger has a particular function where instead of digging deeper into materials, the carbide blade cuts the ground into small pieces. Carbide, the material, is prized for its strength and long-lasting durability.
The Pengo Auger From Little Beaver
The Pengo Corporation initially designed the Pengo auger. This type of auger uses replaceable cutting blades held in place with a rubber lock. The Pengo auger allows use in rocky soils and works best at slower speeds.
What Auger Should I Use For My Project?
What auger you use will depend on the soil in your area. If you need further help to decide this, this table will point you in the right direction:
Key Differences Between Little Beaver Augers
| Standard Snap-On Augers | Carbide Snap-On Augers | Pengo Snap-On Augers |
| --- | --- | --- |
| For Use With Soft Soil Or Sand | Hard Clay Or Frozen Ground | Can Dig Through Rocky Soil |
| Most Affordable Option | Cost Between Standard And Pengo | Most Expensive Option |
| Diameter: 1.5 To 16 Inch Models | Diameter: 1.5 To 14 Inch Models | Diameter: 6 To 16 Inch Models |
| Auger Type: Snap-On | Auger Type: Snap-On | Auger Type: Heavy-Duty |
---
Have More Questions About Little Beaver Earth Drills? Contact Us Today!
Contact Us