What Are Rick-Shas?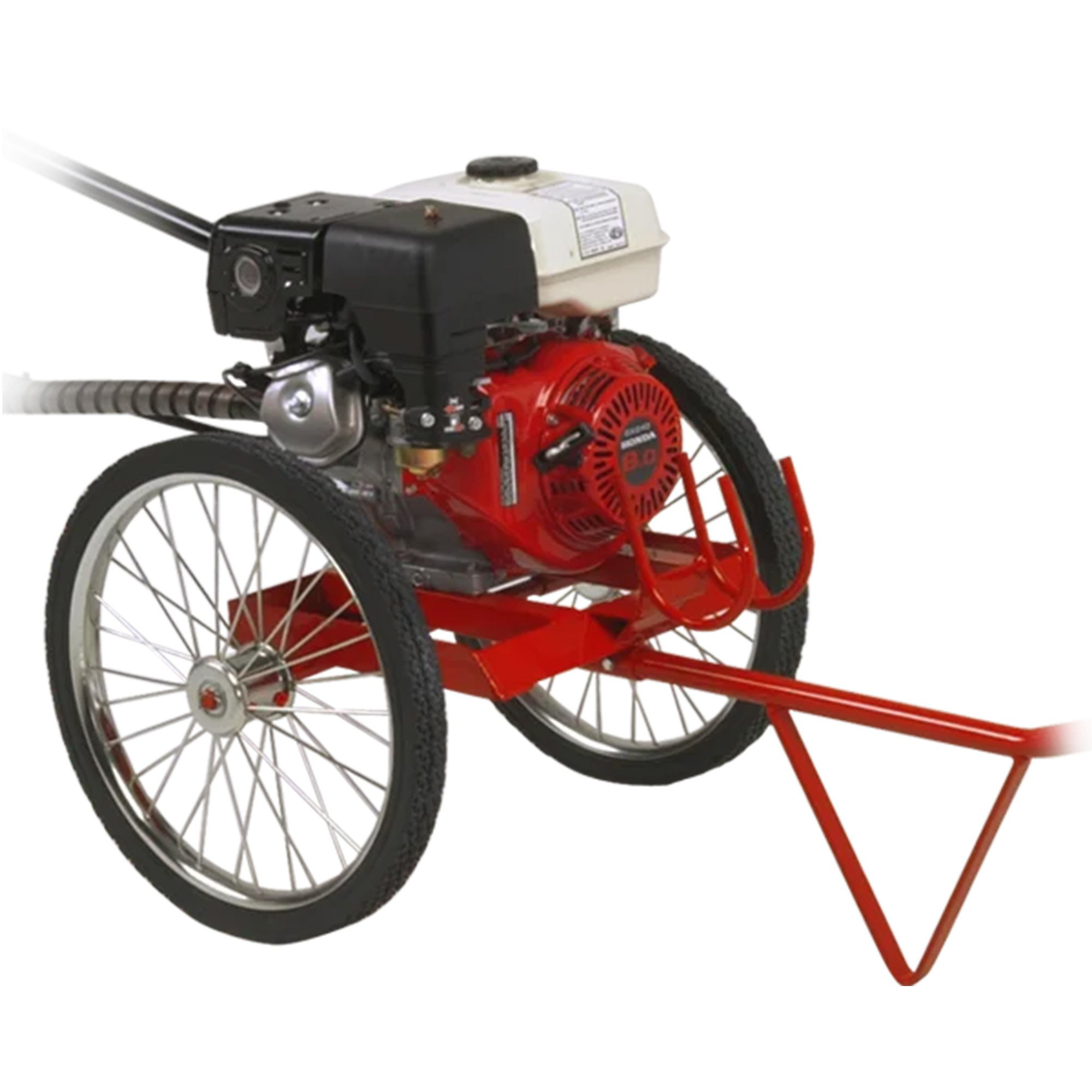 If you have seen select Little Beaver Earth drills with an included rick-sha, you may have wondered why some Earth drills have this feature. Well, Little Beaver Earth drills incorporating a rick sha offer more features regarding maneuverability over not flat terrain. After all, if you are trying to dig in rocky terrain, you may need help navigating with the included 10-inch pneumatic tires available on most Little Beaver Earth drills. Therefore, if you've been thinking of updating to a Little Beaver Earth drill with more advanced wheels, an Earth drill with a rick-sha is what you need.
Can Little Beaver Earth Drills With Rick-Shas Navigate In Complicated Terrain?
Most of the time, the primary reason for purchasing a drill with a rick-sha is to move through mountainous landscapes. For example, if you are building a fence around a home on a steep hill, you may realize that your Earth drill needs help making it to the top. This is one instance where a rick-sha is especially helpful.
What Added Features Does The Rick-Sha Have?
When looking for additional features, rick-shas have 20-inch semi-pneumatic wheels, making your Little Beaver machine easy to push on more unpredictable ground. Also, all rick-shas have a comfortable pull handle, and the transmission cradle offers a faster way to move your Earth drill to the precise drilling location. If you are interested in any of these features, purchasing your Earth drill with an included rick-sha will save you time and money when digging in geophysical job sites.
What Options Are There For Earth Drills With Rick-Shas?
You can choose between 5 or 8-horsepower B&S Intek-Pro Rick-Shas. Both models offer a 1-year warranty and are made in the United States by Little Beaver. You can switch between snap-on augers, so it is highly customizable to whatever project you work on. Choose from carbide, pengo-style, or standard snap-on augers with your Earth drill with an included rick-sha.
If you're ready to purchase an Earth drill with a rick-sha or would like to learn more, visit our product page.
View All Rick-Shas