Little Beaver Sidewalk Boring Kit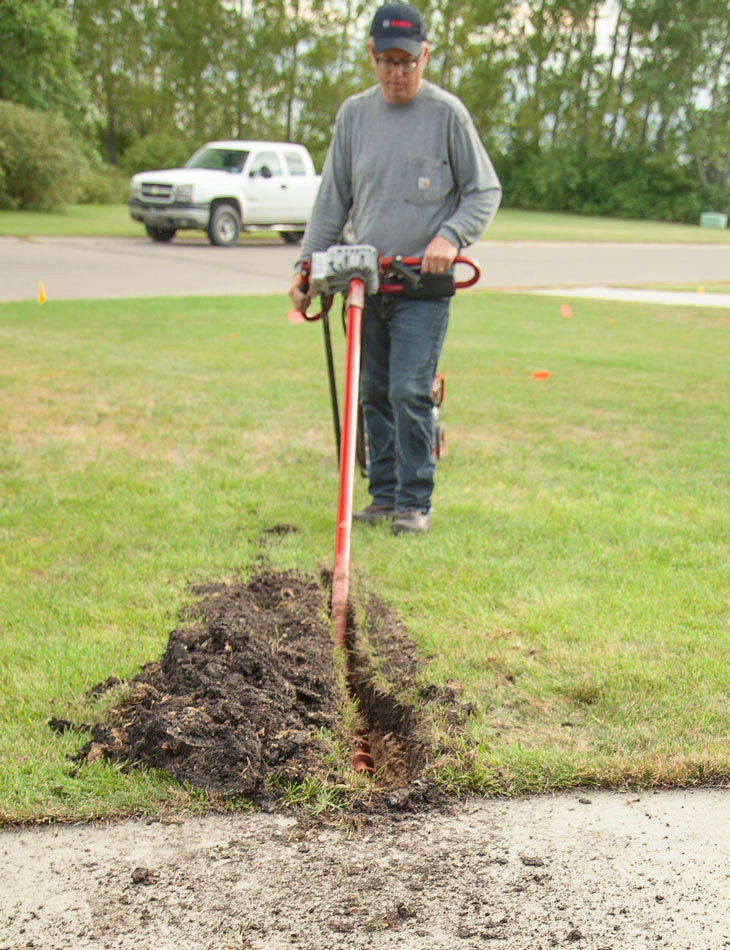 Boring under sidewalks is not always a walk in the park. After all, if you plan on using raw muscle power without any machines, you'll need to use a sledgehammer to push a pipe into the ground. Now, this method is not recommended because it can easily cause injuries from exhaustion, and to top it all off, it's labor intensive.
Plus, if you own a large company, the risk of workers' compensation claims is not worth it. Remember, when it comes to outdoor projects, think about working smarter, not harder, and use a tried-and-true method: the Little Beaver mechanical drill and horizontal boring equipment.
How Can I Use A Little Beaver Mechanical Earth Drill For Boring?
If you own a Little Beaver mechanical earth drill, you only need to purchase a sidewalk boring kit. These kits can bore up to 5 feet beneath the sidewalk. The kit comes with a 5-foot auger and a 3-inch diameter bit. An additional horizontal drill key and wiggle joint extension help you finish the job quickly. These kits are easy to use and attach to a Little Beaver mechanical earth drill.
How To Use A Sidewalk Boring Kit
To use a sidewalk boring kit, follow these steps:
First, ensure all parts of your sidewalk boring kit and mechanical earth drill are ready to go.
Make a starter trench 6 feet long and 6 feet below the sidewalk concrete.
Create another trench to accept the drill after it completes digging under the sidewalk.
Assemble your kit and attach it to the drill. Follow the instructions in the manual included with your kit and read all safety precautions.
What Other Applications Does The Sidewalk Boring Kit Have?
Not only does the sidewalk boring kit work for sidewalks, but it can also be used for landscaping, utility, and plumbing projects where you only need boring for a short distance. The hole created that is 3 inches in diameter is perfect for low-voltage electrical projects, plumbing, and water lines. So, if you need a kit for your Little Beaver earth drill for anything close to that, look no further than this official sidewalk boring kit.
---
Still have some questions about sidewalk boring kits? Contact a helpful sales representative.