Gear Reduction Ratio
Which gear reduction ratio is right for me? Scrolling through our Earth Drilling Equipment categories, you may notice three gear reduction ratios: 10:1, 13:1, and 20:1.
10:1 - Standard Little Beaver earth drills have a transmission of 10:1, and rotate at an extremely fast 360 RPM (Revolutions Per Minute).
13:1 - Little Beaver diggers with a medium-speed gear reduction ratio of 13:1 rotate at 277 RPM and are ideal for drilling hard ground or clay.
20:1 - Post hole diggers with a slow gear reduction ratio of 20:1 are perfect for drilling the toughest, rockiest ground and clay.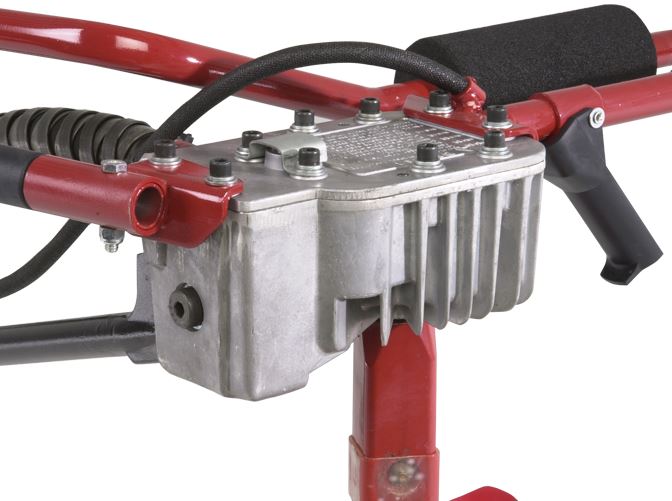 Little Beaver builds its own heavy-duty transmissions that feature o-ring seals, heat treated shafts and bearings mounted in an oil bath, and cooling fins for quick heat dissipation.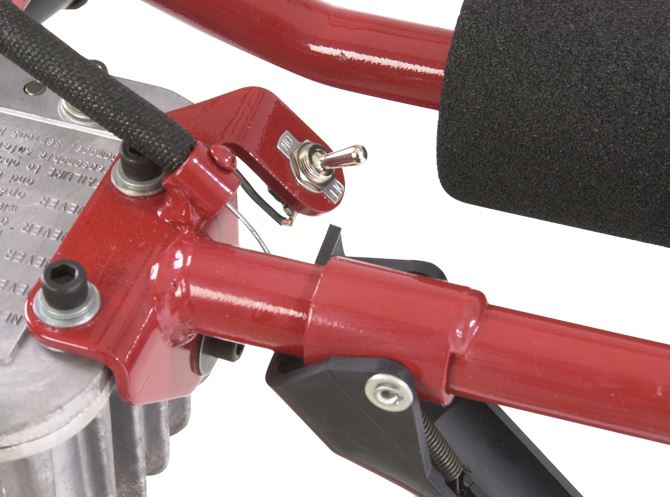 Engine throttle control and the on/off switch are conveniently located on the left handle. Padded handles are ergonomically designed for less fatiguing operation.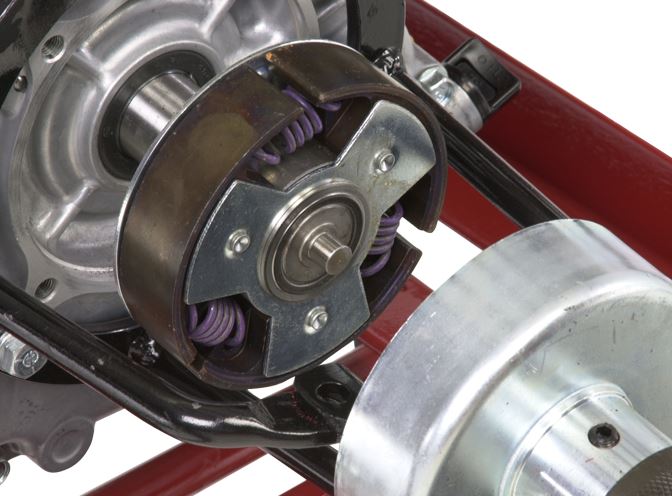 A reliable centrifugal clutch slips when a buried object is encountered or the auger is overloaded. This protects the flexible drive cable, transmission gears, and shafts from damage.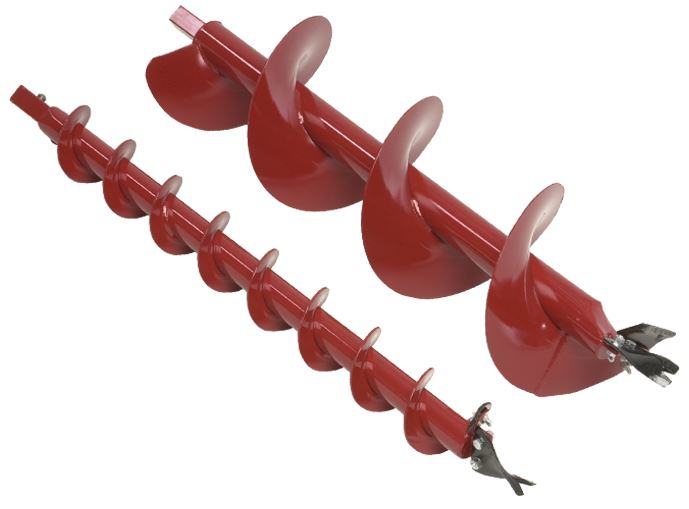 Little Beaver Earth drills are incredibly fast. Operating at 360 RPM, our augers rotate much faster than competitive units. This increases your drilling productivity and results in cleaner holes.