Choose The Best Earth Drill For Your Project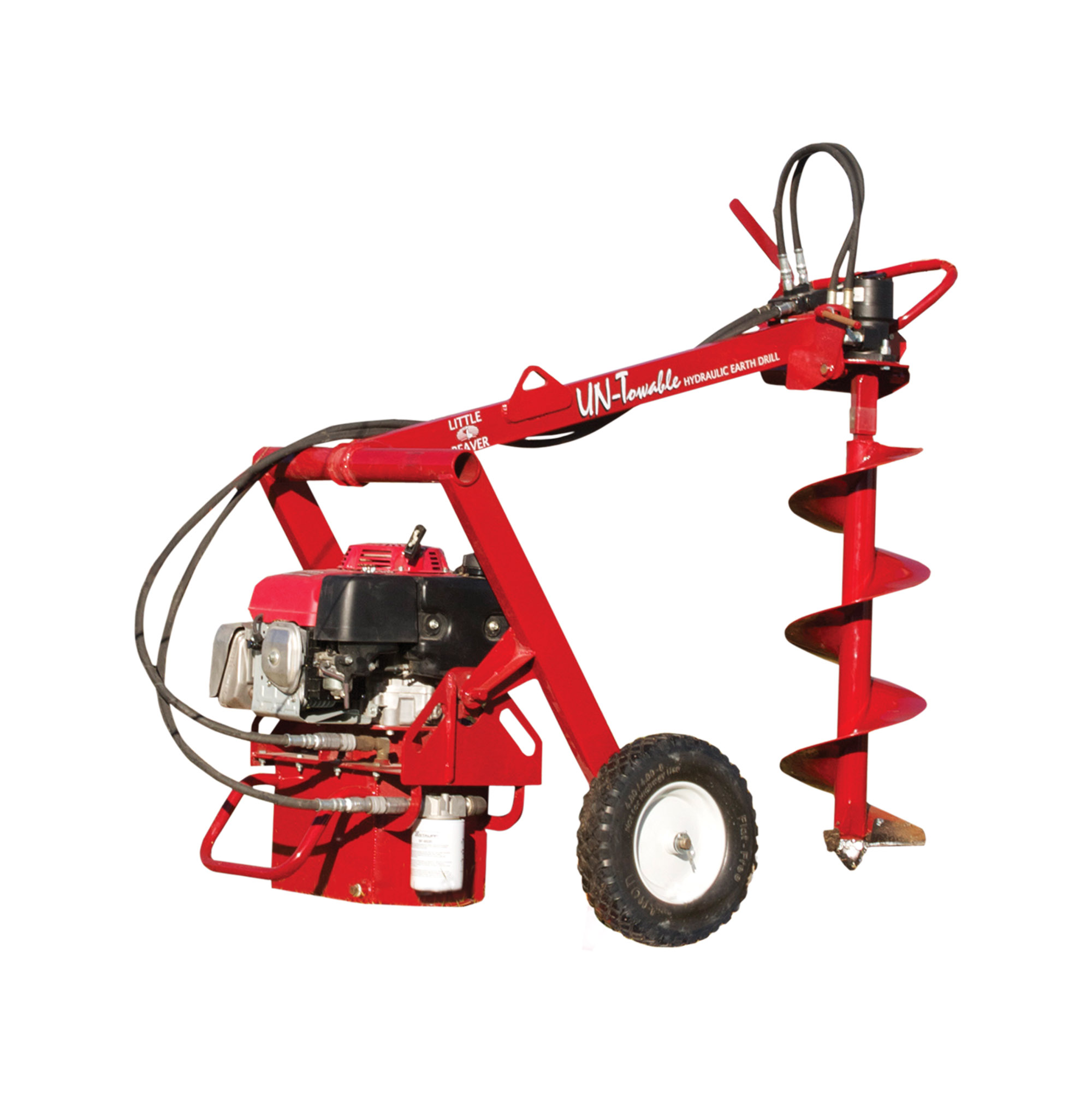 Achieve the highest productivity with the least stress by choosing the best Little Beaver earth drill for your hole-digging needs. There is a lot to consider when selecting an earth drill. Even minor details can affect which model will work best for you. Below are a few factors we recommend customers consider before purchasing.
Mechanical vs. Hydraulic Earth Drills
The first factor we ask customers to consider is what type of power source they would like their Little Beaver earth drill to have, mechanical or hydraulic. Depending on what your drill will be used for will determine what power source will work best.
The mechanical drill would be a perfect fit for customers planning on using their drill for smaller projects and without room for a larger machine. The mechanical drill offers a high-speed rotation for a clean and shift drill. These units are often smaller, allowing you to use and store them in smaller spaces.
While the hydraulic units are great for customers needing a sturdier option, these drills can power through rough and rocky soils effortlessly. We often suggest this style of earth drill to commercial and industrial clients.
Maneuverability For Little Beaver Drills
Next, consider how often you will move your drill. Someone who owns a fence installation company will need far more maneuverability out of their unit than someone who uses the drill only at home a few times a year.
Luckily, Little Beaver Earth drills can accommodate both types of customers. Both the mechanical and hydraulic units come with two options for engine carriage. The first option is for the rolling wheel carriage, this allows you to move your unit, but the maneuverability is stiff. The ricksha carrier is a more flexible option for those who transfer their drill a lot. This allows you to pivot and move your unit smoothly with little fuss.
Earth Drilling Handle
Most of our Little Beaver units are designed with only handles for one person. This is uncommon, as other popular competitors mainly offer drills with handles for two people due to the excessive force from drilling. However, Little Beaver has patented torque tube technology, allowing their earth drills to have only one operator safely.
However, for larger drills, two-person drills are offered.
---
If you need additional help choosing the right hydraulic earth drill for your project, contact our enthusiastic sales representatives.
Contact Us