Auger Features Needed By Rental Centers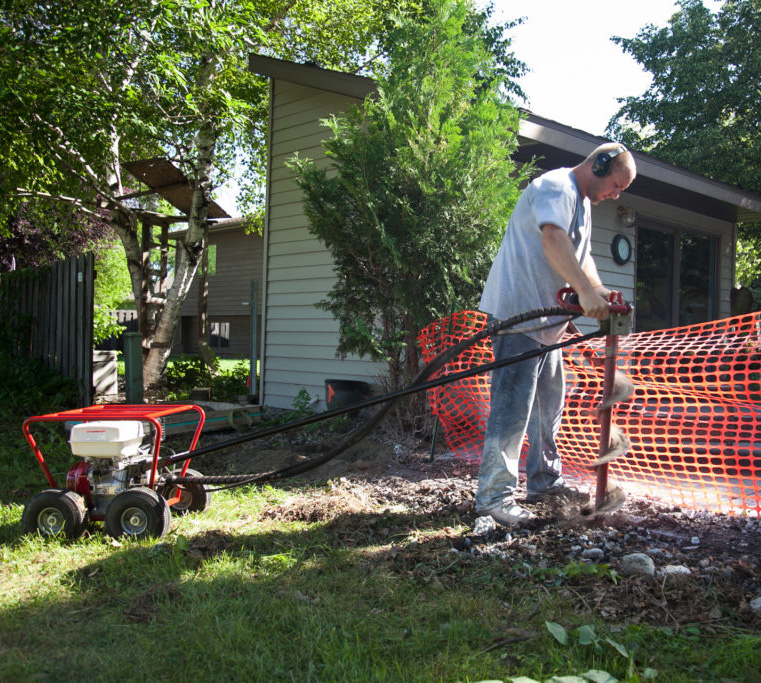 Looking for a way to make some extra income as a rental center? Well, Little Beaver earth drills are some of the most powerful mechanical and hydraulic earth drills that will help those renting from your center install fencing and other landscaping features in less time. When purchasing an earth drill for rental use, you should look for great safety features, easy maintenance, simple auger installation, and heavy-duty construction.
1. Heavy-Duty Construction For Little Beaver Earth Drills
Regarding rental equipment, you need something that will last many years. After all, a machine that lasts four years will make less money than equipment that can last twenty years. For this reason, you should look for earth drills with wear-reduction features. Some of these include welded steel plates and tubes. This construction type will last longer than other flimsy and less durable materials.
Another great feature to look for is a centrifugal clutch. If your drill hits a buried object, the clutch will further reroute the drilling pressure from important drill components. This handy protective measure allows for less engine stalling and, most importantly, fewer repairs.
Since Little Beaver earth drills are created in Livingstone, Texas, everything is made in-house in the United States. Little Beaver goes to many lengths to test their equipment and tries to find new ways to improve their augers and drills.
2. An Easy Drill To Use
Not only is heavy-duty construction necessary for an earth drill, but it will also need to be easy to use. Thankfully, earth drills from Little Beaver can be repaired with most average hand tools. To top it off, there is easy access to the throttle, flex shaft, transmission oil bath, and other areas to make extra repairs or replacements quickly. If you have any questions about how to maintain a hydraulic or mechanical earth drill from Little Beaver, there are videos and articles to give you clear indications on how to do it yourself.
Another benefit of Little Beaver earth drills is that they can be factory-repaired. Return the damaged item to Little Beaver in Livingstone, Texas, and they can repair it and return it to you. Understanding how the warranty works on your Little Beaver earth drills is essential to getting the most bang for your buck from rental equipment.
3. Extended Safety Features With Little Beaver Earth Drills
When it comes to safety, Little Beaver is one of the best brands for earth drills. The exclusive torque tube is optimized to transfer dangerous kickback to the carriage of the engine instead of the handle. This allows Little Beaver earth drills to operate safely with one-person operation. If a contractor is looking to use less crew on drilling holes, this is a definite benefit when attempting to do more in less time.
The mentioned centrifugal clutch is created to protect your mechanical earth drill against damage, but it also helps boost the safety of your earth drill. Whether your drill is overloaded or the auger finds an object under the surface, the clutch will slip to stop the person operating the drill from getting hurt.
Another neat feature of Little Beaver earth drills is the pressure relief valve. This valve is used exclusively on hydraulic earth drills. If the auger is overworked and the drill elevates to a dangerous hydraulic pressure point, the auger will stop rotating and halt before getting to an overloaded point. This feature, along with increasing the safety of your drill, also stops irreparable damage to the machine.
4. Replace Points, Blades, And Augers Fast
If you're looking for an earth drill that offers fast changeouts, Little Beaver hydraulic and mechanical earth drills have snap-on extensions and augers that can quickly be replaced in seconds. This allows for easy switching of augers depending on what soil the earth drill will be working on.
Choosing The Best Earth Drill For Rental Centers
If you're looking for a reliable and easy-to-use earth drill for your rental center, Little Beaver earth drills are created with signature red powder-coating and welded parts that will last many years. Please find out more in our resource hub or look at our earth drills to see which is right for your rental center.